Research day is going VIRTUAL this year! Join us via Zoom on November 20th, 2020
IHPME students are invited to present their research on any topic they are currently working on for IHPME Research Day's oral and/or poster presentations! Abstracts will be accepted up until October 9th – click here for more info!
Registration for this event will run until November 18th – Click here to register!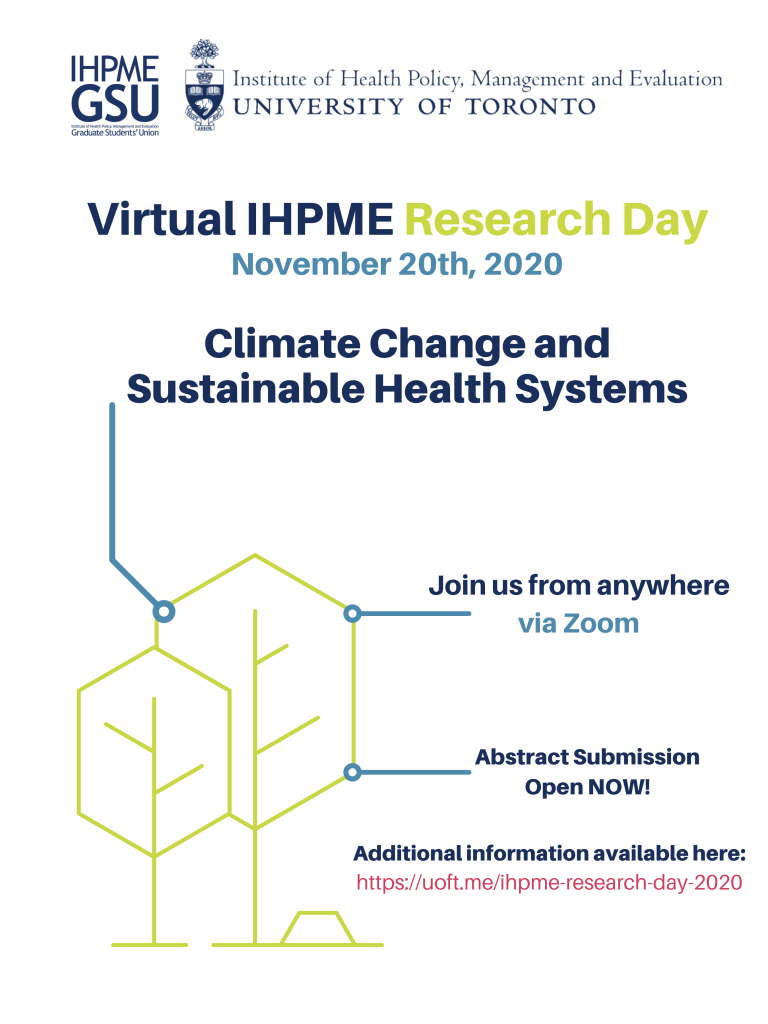 ---
Each year students, faculty and alumni descend upon IHPME to participate in the largest student-led conference of the year – IHPME Research Day. This annual event:
Showcases IHPME student research via poster and oral presentations
Features internationally recognized thinkers in Health Policy, Management and Evaluation
Includes awards distribution for excellence in research, teaching and learning
Led by co-coordinators, the Research Day Committee begins assembling in September/October and leads the planning and execution of this event (supported by IHPME Staff and Faculty).
---
Interested in being a part of the 2020-2021 planning committee? Email the current Research Day Coordinators to express interest: Anna Cooper Reed & Victoria Haldane.